The NeverEnding Story of Obligation
There is no judgement, no fear, and no worry if you are tight on cash or need a night off
Life and its many events make you fall under the spell of obligation. You feel as though you have no choice but to buy birthday gifts, Christmas presents, attend gatherings, have wine with dinner, go for frozen yogurt with an old pal, and, well… I could make this entire entry a list if you wanted me to. But you don't.
Obligation is an easy scapegoat for the mass amounts of consumer debt I once faced. I constantly felt like I would be letting someone down if I didn't follow through on a plan, or pay for a $50 cab ride even though they only bought me a $6 drink.
I mean, how can such a small word put you into uncomfortable situations every single day?
It can be a feeling, it can be a forceful hand, and it can even be a sob story.
Have you ever felt obligated to pay for something you didn't even want in the first place? Or felt obligated to pay for a service even though it wasn't done properly?
Same here.
I can even go as far as saying I felt I had to purchase some concert tickets from a friend because she couldn't go and was going to be out the money. That's obligation.
But, saying you felt obligated to spend money in some fact of the matter is just, well, selfish. No one took you to an ATM and threatened you if you didn't take all your money out and hand it over.
You can say no.
For those of you thinking: "Wait, you know there are financial obligations, right?"
No, I had no idea. Thank you so much for pointing that out, though.
*orders large (sarcasm) drip coffee*
Financial obligations are any money that you owe whether it be a loan, rent, or any of your basic needs.
But the other form of obligation is something that is controlled by our emotions.
Empath Vibes
As someone who struggles with feeling any empathy for people, I often find that money has been my kryptonite. I feel horrible for people who are dealing with debt or financial hardship.
Likely because I have been in their shoes and I can actually relate, but also because I want everyone to experience the things that they want to experience, regardless of their money situations.
In university, I wanted to go out as much as possible. It was like an obsession. I didn't want to miss out, I wanted to build memories, and I wanted to spend my early 20s being just that, a 20-year-old.
So, when my friends told me they couldn't do anything that night because they had no money, I felt obligated to be their hero.
Just call me Cash Advance.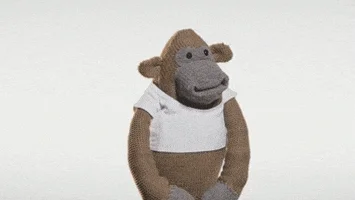 If you think I'm joking, I wish I was joking myself. However, my lack of understanding when it came to credit was far from a joke, and far from adorable.
"I don't have any money in my checking's account but I need cash. That must be what this cash advance option is on my credit card. Gosh golly, these banks sure think of everything," I'd say as I stroll to the bar and order 4 vodka slimes for me and my girlfriends.
I paid for those financial mistakes for years to come, and thus it became my first lesson in using "feeling obligated" as an excuse.
I'm a Big Kid Now
After university, my parents did the old heave hoe and urged me to take on all the responsibility a graduate should.
That meant I needed to start to better prepare myself for these nights out, and ensure that I could afford some ramen noodles in case I didn't feel like ordering food from the restaurant I worked at.
Seemed pretty reasonable. I mean, what else could there possibly be to worry about.
*two maxed out credit cards immediately burn a hole in my pocket*
I thought that peer pressure and urged participation was bad in post-secondary, but what I was about to find out was that it was actually even worse in the service industry.
You work a 6-hour shift, cash out with your $150 in tips, hang out with your coworkers, and wake up the next morning with $35 leftover for rent.
You work a 4-hour shift, cash out with your $100 in tips, hang out with your coworkers, and wake up the next morning with $15 leftover for rent.
You work an 8-hour shift, cash out with your $250 in tips, hang out with your coworkers, and wake up the next morning with $105 leftover for rent.
The cycle never ends. The feeling that your working relationships will be ruined if you don't stay for a couple drinks and dinner never goes away.
You live your life paycheck to paycheck over an obligation to match your lifestyle to those closest to you.
Realize Real Buys
Have you ever heard the saying "you are a combination of the 5 closest people in your life"?
So, take a minute and imagine your five closest friends. What are their personality traits, and what are yours? What are their passions, goals, and motivators in life, and what are yours?
These days, my closest friends are all financially capable, career driven, and free spirited individuals.
We are honest with one another in what we need, and we never feel obligated to do something that we cannot manage.
There is no judgement, no fear, and no worry if you are tight on cash or need a night off.
The only obligation in our lives is to be there for one another no matter what.
I stopped surrounding myself with people who didn't worry about their money, and maybe its time you did too.
Unless, that is, you want to be living The NeverEnding Story of Obligation for a little bit longer.