What I've Learned In 1 Month of Homeownership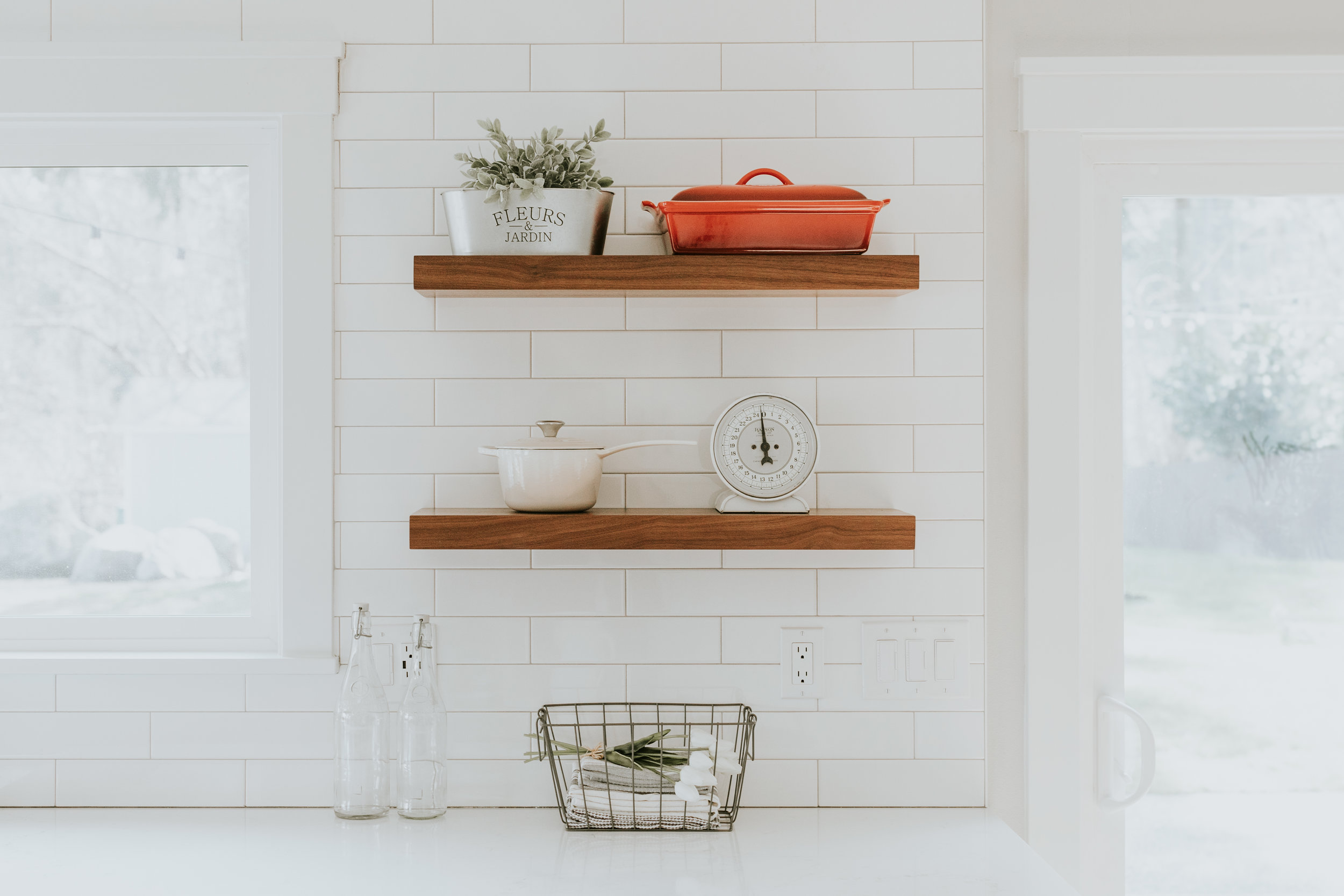 I've had to retrain myself to resist the urge to spend
From the minute our real estate agent told us that our offer had been accepted, we were thrilled. Nothing made myself or my husband happier than knowing we had finally accomplished our dream of homeownership.
After just one month of living in our new place, I can confirm that most everything you hear of owning a home is the reality. It's expensive, it's a lot of work, and it's also enjoyable. You are finally in control of what goes on the walls, become eager to invest into the property to get as close to your Pinterest board as possible and create a space that you deem your dream home.
It sounds great, right? But what can you really expect after you take possession of your first home?
Unexpected costs
Surprise! Literally. It doesn't matter what part of your life we refer to, every once in a while, you will have an emergency expense that pops up – and that you cannot avoid. Homeownership is one unexpected surprise after another. At least, for us, it was. I guess when they tell you that renting is more affordable, it's in moments like these that you truly start to understand the context. Just four days after moving in, I went to bake my daughter her favourite oatmeal. After 15 minutes, I went to pop it in the oven. It was cold. Freezing, actually. Our oven was broken. "No wonder it was so clean," I thought to myself. Not only did we have to wait over a month before we could have a working oven again, but we also had to pay $500 to repair the electrical panel and order a part. Great. Cute. Thankful we have an emergency fund.
An increase in monthly expenses
Not everyone can relate to a rise in monthly costs when they take on homeownership. I wish I could say the same, but it just wasn't possible to keep our expenses as low as they were when we were renters. We fully anticipated the increase in monthly expenses, but that doesn't mean it didn't take some adjusting and some readjusting over the first 30 days before we had all of our automated savings and bills are taken care of. We're finally set so that no payments are manual. We also have a budget listing dates payments are taken out of our accounts and where they're taken from. I highly recommend it.
Big mood energy
The day we moved into our home, the funk that I was in lifted. That was it. The moment that I felt truly happy. I was living in a city I loved, close to family, close to friends and in a space that would give my daughter enough room to grow. The entire first month of homeownership was a constant state of euphoria, in which every night before we fell asleep, we would proclaim how grateful we were and how we "don't even believe this is our home." So far, I'm still in the best mood ever, and I hope this never changes. It feels good to work hard for something and finally get to enjoy it.
Feel the permanence creep in
One thing about my experience as a renter is that I was never truly settled into the place we lived. I never felt it was necessary to buy new furniture, get new kitchen gear, or buy any decor. It saved me a ton of money, and it made my desire for homeownership that much stronger, so I guess it had its benefits. However, I truly missed the feeling of permanence in my life. When you buy your first home, that feeling will come in hotter than an asteroid and will likely slap you in the face. Over-friendly neighbour? Oh, right, I guess I have to be friendly back. Another kid my daughters' age down the street? Can't wait to watch them grow up together. Nothing beats knowing that you won't have to say goodbye anytime soon.
Learn to manage lifestyle inflation
Turns out, it's tough to control the urge to raid every HomeSense within a 10-kilometre radius. Never have I ever looked at a table runner and thought to myself, "this will be perfect for the first time I host Thanksgiving," – until now. Homeownership turns you into a shopaholic. No, seriously. You want every little corner of your home to be perfect. Every wall needs to be decked out with an art piece. Every kitchen appliance needs to be top of the line. In the past 30 days, I've had to retrain myself to resist the urge to spend. After all, I think spending five-figures on a down payment is probably enough for awhile. You don't want to let lifestyle inflation creep in just because you finally allowed yourself to spend some of your savings.
Nothing beats homeownership. For me, owning a home is precisely what I wanted and exactly what I needed. No financial debate is necessary.