Saving Your Money Requires More Than "Not Touching It"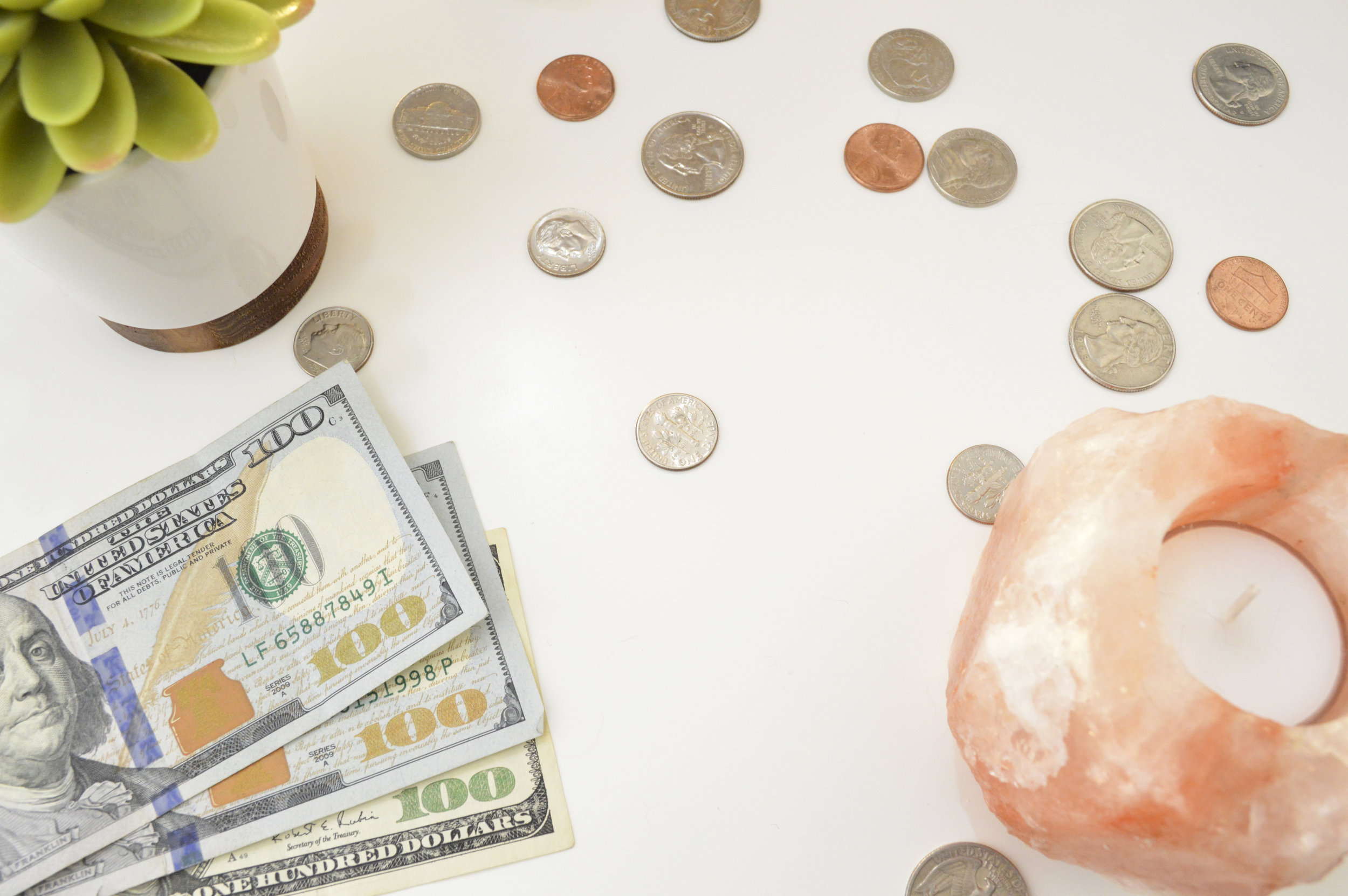 it's time to create some realistic financial goals for yourself
Back in the day (okay fine like three years ago), my idea of saving was pretty bleak. Not only did I not have an emergency fund, my "savings" was constantly being spent. Financially, my understanding of savings was just "not spending it" or "not touching it." There was no purpose behind my dollar, which made it much easier to spend without concern.
Saving any amount of money, both small and large, is a challenge within itself. How do you save if you don't know where to start?
Nod along if your current idea of saving money is just leaving it untouched in your bank account.
Raise your hand if you have financial goals but don't know where to start.
Well, lucky for you (because I can see through everyone's computer screen), we are going to discuss how to purposefully save money. Like the boss that you are.
Get out of the chequing account cycle
Let's be real with each other for a second – most of us are sitting in what I like to call the Chequing-Account-Cycle. Rather than putting money into your savings account, RRSP, or TFSA, you simply leave it in your chequing.
Both of us know it's not there to spend. We leave our money there as a nice cushion to keep us feeling comfortable financially.
If you have a good amount of money in your chequing you're doing well, right? Sure.
But you could be doing better.
How can you break the cycle?
First and foremost, before you break the cycle, you need to set a budget. How much can you afford to save each month?
Once you've found that magic number – it's time to create some realistic financial goals for yourself.
Do you want to travel on a budget? Do you have a wedding to plan for? Are you interested in investing?
Get to work writing those goals down and finding a way to hold yourself accountable. Simply thinking of a goal and hoping that it happens is not enough. You will have to actively work towards accomplishing your financial goals.
How did I break the cycle?
To get myself out of the Chequing-Account-Cycle, it was important to me to find a bank that could provide me with a savings account that had no fees, no minimum balance required, and unlimited withdrawals once I hit my goals. That's when I started to do my research.
Motive Financial is an online Canadian bank that has exactly what you need to get your savings under control. Not only do they have awesome savings rates, they also know that "saving" isn't a dirty word.
Once I knew that I wanted to save a down payment for a house, get rolling in retirement, and focus on my financial future – it was important to find a bank that could back me up in these monumental moments. The same goes for you.
Doing your research before opening a savings account is the first step in being able to manage your money more purposefully.
There is no wrong answer when it comes to saving money – the important part is that you do.
You shouldn't be paying to save
One of the reasons I would consider switching to a bank like Motive Financial is because they understand that you shouldn't have to spend money to save money.
Most banks charge fees just to hold your money for you, which is another downfall of the Chequing-Account-Cycle. At one point, I was paying $15 a month to keep my money in my chequing account, and missing out on opportunities to put that $15 towards a future vacation.
If there were ever a time for finding a purpose for your money – that was it.
The possibilities to save and stay on budget are endless. The key? Finding what works best for you by trying as many options as you can.
If you are interested in checking out Motive Financial and all their account options – send me any questions, and I'll be sure to fill in the blanks. You can also learn more about how to get started at this link. Because seriously – they're pretty cool.
Break the cycle of saving your money by "not touching it," and start controlling your money goals by putting them down on paper (literally).
What is your favourite savings tip and how do you give your money purpose? Let me know in the comments!
This blog post was sponsored by Motive Financial, but all opinions and commentary are based on my personal thoughts!