Viva Las Vegas for Under $1000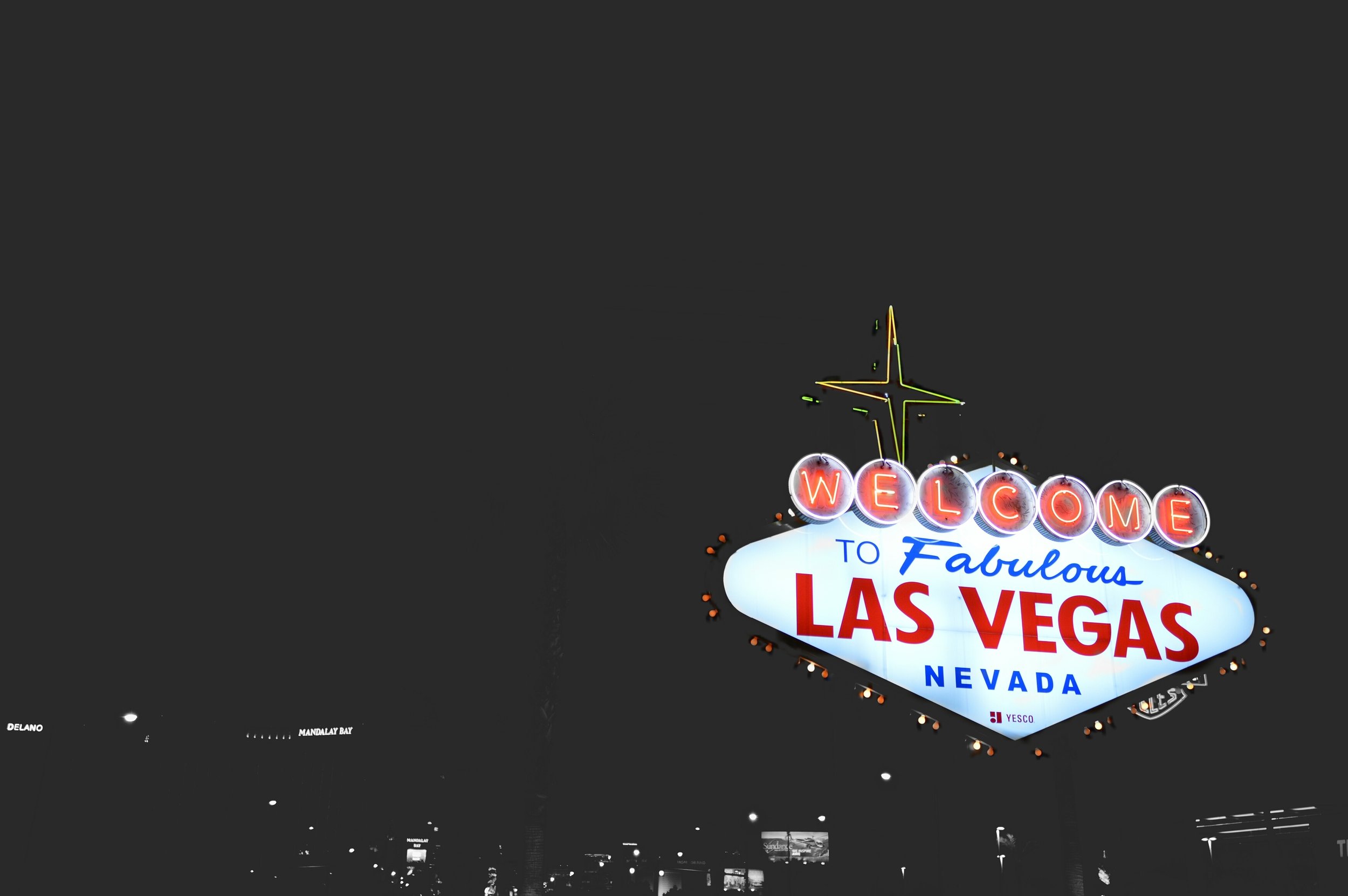 Every once in a while I remind myself that I am capable of spending money I have worked hard to save
For those of you who aren't following me on Twitter and Instagram, you may not have known that I went to the almighty Viva Las Vegas last weekend. This was my fourth girls' trip to Vegas, and it was not unlike the others. We had a ton of laughs, heaps of dance offs, and ate a lot of unhealthy food (yums for life).
One of the reasons we often go to Vegas as a group is because it's extremely affordable. The flights are normally under $400 round trip, and because we tend to sleep 6 in a room (shh), we can normally keep hotel costs under $200/person for the weekend.
However, this was my first time going to Vegas since I've actually started to understand money, personal spending habits, and well, responsibility. What did I learn? Wow – do people vacationing in Vegas really not understand these things. At all.
Some of you were asking to see my budget on the trip, so here was my total spend for the weekend:
Flight | $198 round trip (thanks WestJet points)
Baggage | $50
Hotel split 4 ways | $170 for 2 nights at Cosmopolitan
Cash Spent | $480
Credit Spent | $70
Total spend: $968
Here is what I did for this cost:
Friday Appetizers and drinks at Cabo Wabo ($40) Tapas and drinks at Rose.Rabbit.Lie ($0 shoutout to my sis) Calvin Harris at Omnia ($0 VIP) Room Service at Cosmopolitan ($40 for a Ceasar salad and French fries *rolls eyes*)
Personal finance nightmare: My friend ordered $250 worth of room service shortly after she arrived home, and then fell asleep. I shed a tear for the lost dollaz.
Saturday Pool party ft. Tiesto at Wet Republic (VIP but $70 for a LOCKER *rolls eyes even harder*) Dinner and drinks at Holsteins ($50) DJ Snake at Surrender ($0 VIP)
Personal finance nightmare: My friend ordered a burger, took one bite, and said she was full. Yes, same girl. *cries*
Sunday Lunch and drinks at Wynn Pool ($80)
Personal finance nightmare: A turkey wrap cost me $16. SIXTEEN DOLLARS FOR A WRAP WITH NO SIDE.
The other $200 was spent on taxis, airport food, the airport slots (ditching my $1s), and water (I paid $9 for a water one night LOL whyyyyy).
Personally, this was one of my lower cost vacations, except that one time I won $600 at the airport on the way home from Vegas for my 21st birthday (the glory days).
In budget closing, for people who cannot stand to spend money on things that are not worthwhile, or do not provide you with a fair ROI, Vegas is probably not for you.
However, the amount of memories and laughs I shared over the weekend definitely were enough to make those small pet peeves get brushed aside. Every once in a while I remind myself that I am capable of spending money I have worked hard to save.
Will I be going back anytime soon? Probably not. I've had more than my fill.
In overall closing:
One thing that blows my mind every time I travel there is this…
Bottle Service – Average cost of $4250
A booth in Las Vegas will start at a minimum of $1000, and can exceed the $7500 mark. Meaning, you and your friends would have to spend that amount to ensure your table. A bottle of alcohol, depending on brand and type, can range from $500-1000. The worst part is, most of the alcohol ends up spilled, dumped, or being gifted to someone else. Please people, stop. That is all.
Have you been to Vegas? What is normally your spend? If not, would you ever go? Let me know in the comments!