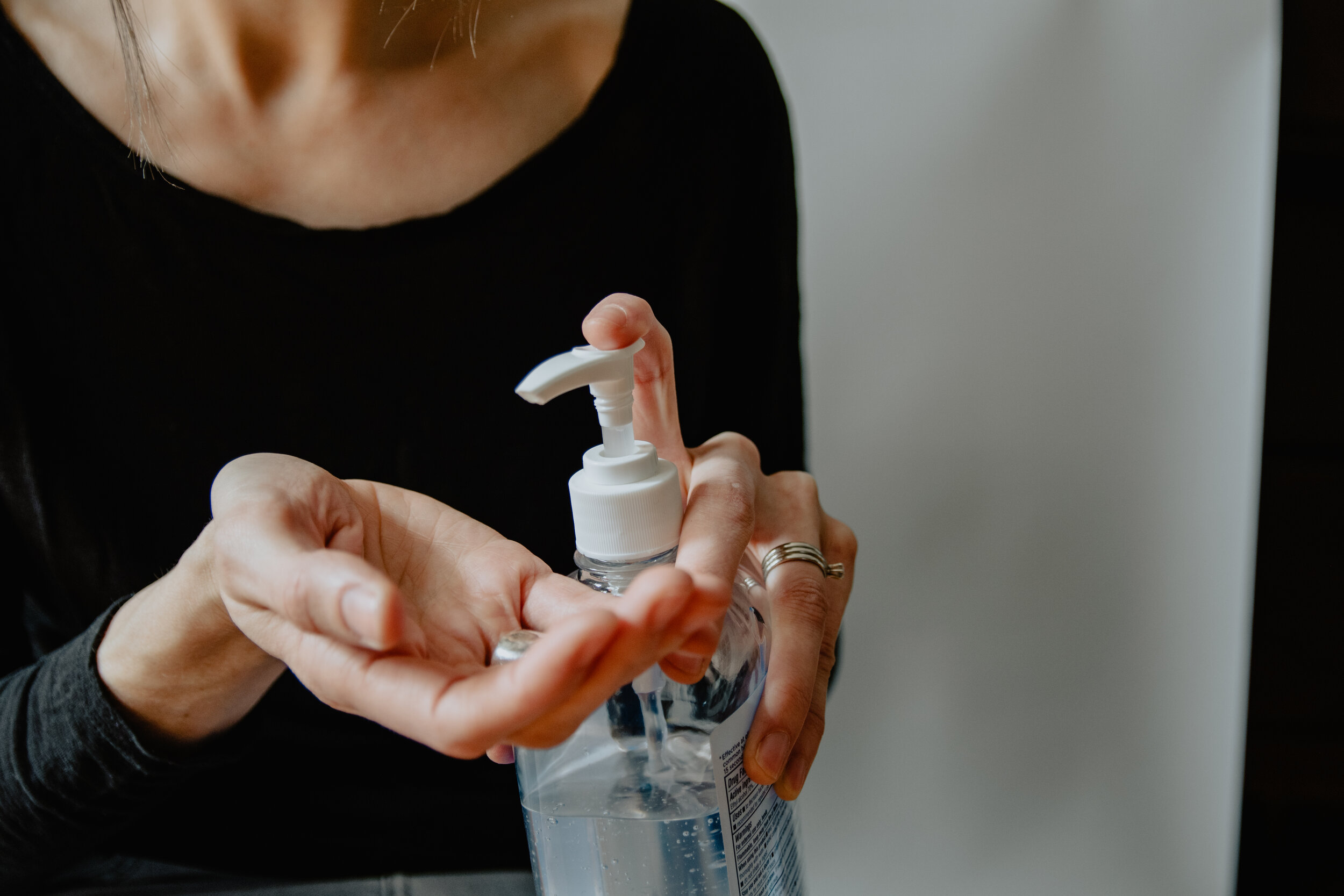 Side hustles, gig work, and freelancing are all now commonly used terms created from the growing phenomenon that is Canada's contract work economy. Gig work includes less formal and short-term work arrangements that finish upon the completion of a task. Uber drivers, Instacart shoppers, and Skip the Dishes delivery workers, are all examples of this growing business within Canada. There is no wonder so many people turn to these options, given the freedom, independence, and flexibility that they offer.
In Canada, the number of gig workers has increased tremendously, with a 70% jump over ten years. These workers now make up 8.2% of the Canadian workforce. In Toronto, one out of every ten workers participated in the gig economy for a portion of their income.
As glamorous as it sounds to work for yourself, there is still one thing that gig workers are missing: benefits. More specifically, health insurance. In addition to contract workers, part-time workers and hourly workers putting in the equivalent of full-time tend not to receive health insurance from their employer. According to the Canadian Life and Health Insurance Association, in 2019, 12 million Canadians did not have supplemental coverage and had to pay out-of-pocket for potentially high health expenses.
Although we have many free healthcare services in Canada, we in no way offer a completely free healthcare system. Services not covered include prescription drugs, mental health services, dental coverage, eye coverage, and non-conventional forms of medicine, to name a few. According to the Canadian Institute for Health Information, in 2017, about 30% of all healthcare spending was on these non-covered services.
What was my healthcare coverage growing up in Canada?
Growing up, I was very fortunate to have insurance covered by both of my parent's work plans. I had good health throughout my childhood; however, I realize now that insurance was still critical in my life. It covered two-years of braces and several other dental surgeries, physiotherapy sessions for an injury, and orthotics for my wonky feet, to name a few. All my expenses combined had to be in the five-figure range. It wasn't until university where the discussion came up that my friends paid for their prescriptions out-of-pocket that I realized having insurance was a privilege.
This became even clearer to me when I got sick. When I was 21 years old, I was diagnosed with a common chronic condition that is treated with prescription medication. Unlucky for me, that medication is one of the most expensive on the market. At approximately $5,000 every eight weeks, without insurance, I cannot feel like myself and be a fully functioning member of society. In addition, I've personally found that conventional healthcare doesn't treat chronic health issues adequately and have turned to other forms of medicine such as naturopathy, functional medicine, and chiropractic for support. All of which require insurance coverage.
Currently, I'm one of those Canadians that does not have health insurance through their employer. I'm very grateful to now be under my boyfriend's plan as common-law; however, it's essential to plan for unanticipated circumstances. Although my situation is unique, I'm sure others question whether to get individual coverage, especially given the changing work environment in Canada.
What are the basic need-to-knows for health insurance?
Insurance companies provide insurance for many different things, but the basic idea remains the same. Insurance companies are a mechanism to pool a group of people's money and help those in the group that experience the hardship they are protecting against. For example, say one out of 100 homes in an area will experience a big flood every year. Instead of simply hoping that it doesn't happen to you and covering the $10,000 of damages, everyone can contribute $100 every year and be safe knowing that if they did experience a flood, they would get the $10,000 pool to cover it. In reality, insurance companies are for-profit businesses and will take more than is paid out, but that is the general idea.
The basis of how insurance works are that you pay the premium, like a membership fee, on a scheduled basis to receive the potential benefits. When understanding your insurance plan specifics, you should also be aware of deductibles, coinsurance, and co-pay terms. Each changes the way you receive your benefits. A deductible is an out-of-pocket expense that you pay before your health insurance kicks in every period. Coinsurance is an amount, normally a fixed percentage, that must be paid out-of-pocket on all claims after the deductible is satisfied. Copay is a predetermined rate that you pay at the time of service. All are clauses to basically prevent you from using up insurance unnecessarily.
For example, say you had personal drug coverage with a $100 deductible, 20% co-insurance, and a $1000 maximum. If you were spending $500 on medication and this was the first time you were using your insurance within the period, $100 would be paid out-of-pocket to satisfy the deductible. The remaining $400 would be covered at 80% by your insurance company, so $320. Your out-of-pocket expenses would be $180 ($100 deductible and $80 of coinsurance expenses). The drug coverage you have remaining would be $680 ($1000 maximum less $320).
What are the most frequently asked questions about insurance?
Although health insurance can be a vast topic with complicated questions, I wanted to research and answer what I felt was most important. As someone who is in the market for personal health insurance, these were the things that I wanted to know most.
Is it worth it?
I think the answer to this question is very personalized and depends on two factors – your current health spend, and your thoughts on mitigating risk.
What a standard plan in Canada can get you:
A premium of approximately $1000/year

Drug Coverage: Maximum of $100,000/year with 30% co-insurance on the first $7,000

Dental Coverage: Maximum of $750 with 30% co-insurance

Paramedical Coverage (non-conventional medicine): Maximum of $300/year per practitioner

Vision: Maximum of $150 every two years.
After analyzing this plan, the most substantial benefit you receive is drug coverage. As I will discuss in a separate question, sadly, this coverage does not include pre-existing conditions. It is mainly to mitigate the risk of developing something down the road, like the flood example I used before. I realize thinking about potential health issues is an uncomfortable topic, but it's important to plan for all scenarios. This comes from someone who never in a million years thought she'd need expensive medication to function.
To get your $1000 money's worth of the insurance plan and mitigate risk, you would have to be someone who values regular check-ups with healthcare providers. Personally, this past year I spent $300 or more at the chiropractor, at my naturopaths, and getting massage therapy, in addition to getting a bi-annual dental exam and an eye exam. The total cost of a $900 paramedical fee, $150 vision expense, and approximately $150 of dental coverage after the coinsurance terms equals over $1000. After this analysis, the plan pays for itself, but this may be different for you and your lifestyle.
Where can I find the right coverage for me?
As I mentioned before, insurance is a very personal decision and must fit with your lifestyle. Many different plans offer less or more coverage, depending on your needs. A useful tool for Canadians is the Healthquotes.ca website that gives you a list of potential plans depending on your personal information and preferences. You can also call the OmbudService
for Life and Health Insurance toll-free Canadian number (1-888-295-8112) to get more information on companies and plans.
Can health insurance plans include more than one person?
Yes, if you are like me and don't have health insurance through your employer, but your spouse/common-law does, you can add yourself to their plan without any additional costs. The benefits paid to you does not affect the benefits your partner can receive. You receive a separate plan with the same benefits as your partner.
It is also possible to purchase a plan for multiple people. You can tailor individual plans to include more than one person. Before you purchase your plan, make sure you specify the number of beneficiaries, as this may increase your premiums each month.
Can you add coverage if you are unsatisfied with your pre-existing plan?
If you already have a plan or are under someone else's policy, you can still purchase a new plan if your needs are not being met. The plans will work together through the 'coordination of benefits' to divide up expenses and provide what you need. You can use both plans simultaneously, and if one plan doesn't cover something, you can use the other policy. If both plans cover something, they will coordinate until you reach both maximums.
Can you customize your insurance?
There are many different options for policies with varying levels of coverage. By taking the time to shop around and do your research, you're guaranteeing a policy custom for you and your family. The industry is changing to try and meet everyone's unique needs. Group plans are being more accommodating. Instead of defining a maximum in a select few categories, they provide 'flexible benefit plans' that include a certain amount of credits that can be used across any category an employee wishes. Healthcare Spending Accounts have also grown in popularity. It provides employees with a separate account to use leftover benefits on medical expenses that may not have coverage in their traditional plans.
Can you get health insurance with a pre-existing condition?
Since insurance companies are for-profit businesses, those with pre-existing conditions are more costly customers. These companies profit off people not making claims, and health issues tend to be costly for them. To avoid the high payouts, most standard health plans require you to answer medical questions, and some will even need a medical exam depending on those answers.
Guaranteed health insurance plans are a special kind of policy that does not require a medical exam and can cover pre-existing conditions. The problem is they don't offer as much drug coverage as other plans.
Some useful tips if you are applying with a pre-existing condition:
Apply after a period of good health. Your insurability improves during these times.

Have regular check-ups. Those that monitor their condition regularly are rated more positively.

Staying at a job for an extended period will rate you more favourably when applying for individual coverage if your employer does not provide it

Ask your doctor to speak with an insurance provider on your behalf to weigh in on your health and the potential risks

Advocate for yourself, and keep trying!
Ultimately, health insurance is always worthwhile, but it's a balance between finding a price point that works and advocating for benefits at your employer.