"Happiness consists of living each day as if it were the first day of your honeymoon and the last day of your vacation" – Leo Tolstoy
In just 3 short days I will be travelling to Portugal for my honeymoon. I will be logged out of all social media, not posting on my blog for a couple of weeks (sorry), and taking in each moment that my husband and I will share together.
To preface this blog post, let me first embarrass myself in saying that this will be my first time to Europe. As you can imagine, my (supercalifragilisticexpialidocious) debt owed was always the reason I had to put travel on the back-burner. However, waiting this long for something I've always considered a dream has made my excitement reach next level.
For 16 days of pure bliss, I will be ocean-side, basking in the sun, and eating anything and everything I can get my hands on. I'll be on my honeymoon.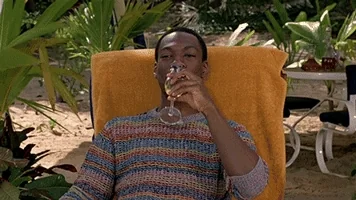 For those of you who have been reading my blog for quite some time now, you'll know that I got married almost a year ago. July 22, 2016 to be exact. That means that our honeymoon has arrived 11 months after our wedding date.
Why tf would we do that, you ask (while simultaneously planning your next vacation in your head)?
I have many reasons. Reasons that I think more people should consider postponing their honeymoon, rather than extending their wedding holiday and stretching themselves thin financially.
IT'S PERFECTLY OKAY TO GO AHEAD AND DELAY. Say it with me now!
Weddings are expensive (which, yes, I know you already know).
It costs way too much money to get married. We literally pay tens of thousands of dollars for a piece of paper saying this person is now your person, and everything this person does is also your doing. So, once you receive that $20k bill from the reception hall and start to panic because you also booked a 5-star honeymoon suite in Bali – don't.
After we paid for our $17k wedding in full, we didn't feel it was necessary to go drop another $5000 on a trip immediately afterward. In fact, we couldn't truly afford it. If you're putting that honeymoon on your credit card and walking away without any means to pay the full cost by due date, you can't either.
We were too damn tired.
Turns out, planning a wedding is the quickest way to hit peak physical and mental exhaustion. You spend 12 months meticulously planning every single detail for a 10-hour event that will never go exactly the way you want it to. Your stress levels will be ranked somewhere between whatever is going through Katy Perry's head while she tries to dance, to a vegetarian who just found out they accidentally ate meat. In other words, you'll probably explode.
The last thing I wanted to do the day after my wedding was hop on a plane to Hawaii and then spend the entire vacation sleeping because I was too tired to get on a boogey board. Travelling is definitely meant for relaxation, but it's also meant for adventure and excitement, too.
We wanted to treat ourselves like royalty.
Not only was it important for us to go on a big trip to somewhere like Europe, it was also important that we could afford all the luxuries we wanted. You see, my husband and I are pretty frugal folk. We pinch our pennies, we save our money, and we choose value over whatever is "cool". So, when it came to our honeymoon, we decided to splurge.
Because we gave ourselves 11 months to save for the vacation, we could go big when it came to booking our rooms, car, and adventures. In fact, we saved more than enough. That way, if we wanted to book another smaller vacation to look forward to once we get home and start to daydream about the beaches and sunshine, we could do that too.
Coming down off the newlywed high.
After planning, experiencing, and celebrating your wedding and marriage, you start to wish every weekend was as exhilarating as that. When in reality, the whole reason two people join together in matrimony (as they put it), is so that the small moments become just as meaningful as the big ones. My husband and I have each been through a lot this year, and having one another as supporters and rocks has been the most amazing gift. A gift that deserves to be celebrated.
I think it's important to do something that commemorates your tough moments and small victories aside from your anniversary each year, and this honeymoon is in part, just that.
Make your own reasons for a honeymoon.
I popped "why do people go on honeymoons?" into Google out of curiosity, and found that the main modern reasons are to be alone together and get to know one another. The historic reasons however, fell a little flatter for me, citing the Bible, baby-making, and arranged marriages.
The truth of the matter is – we don't need a reason to honeymoon. However, we sometimes do need a reason to convince ourselves a vacation is a good idea.
When that vacation comes though, is totally up to you.
Save your money, plan your adventures, and experience life together. That's what marriage is really about. Togetherness.
Where did you go on your honeymoon, or where would you like to go? Let me know in the comments.
XOXO, see you in 3 weeks everyone!