Normally I'm the type of person who would spend hours in her closet, staring at her clothing, and obsessing over the fact that I had nothing to wear. I'd mutter how each of my accessories was old and boring, and opt to go nude.
But normally, I'm not spending over half of my monthly income paying off my debt. Instead, the old me would embrace the debt if it meant getting a new pair of high heels. Clearly things have changed drastically. I am now consumer debt-free. And a huge part of my success was cutting out a majority of "wants" in my life. Over the 10 months I paid off my debt, I spent $0 on new clothing, $0 on new makeup products, and $0 at the mall.
Okay, I lied. I spent $165 on a Bridesmaid dress, but that's almost considered a gift in my mind.
Regardless, I spent those 10 months wearing work pants with holes in them, a jacket with missing buttons and zippers, and the last ounce of my MAC finishing powder. It was a rough go (#firstworldproblems), but it was also the best decision I've ever made in my life.
It turned me into a smart shopper. It made me realize that half of the things I own aren't essential to my wardrobe, and it forced me to think hard and long about every new pair of pants I bought for work as soon as my debt was paid off. Do these pants go with every single shirt in my closet? Will they last me a full year, if not longer?
So how did I do it, you ask? Let's look at six ways to avoid spending money on non-essentials for a full year:
1) Stop imagining things
This was essentially the biggest takeaway for me. I stopped going into my closet thinking I hate my clothing, and I started going in thinking "I am going to match two items that have never been matched before". I convinced myself that positive thinking was going to turn around my mental state when it came to fashion, and I was totally and completely right.
2) Trial by design
Summertime came down to needing a flashy pair of shorts, and I wasn't about to go out and buy new considering I had other expenses during that time of year. Instead, I took a pair of old jeans that I hardly ever wore and cut them into shorts myself. I also did the same with baggy t-shirts for workout clothing. I found that cutting off the sleeves turned old tops into great outdoor running gear. If you're confident enough to take the fashion risk, do it!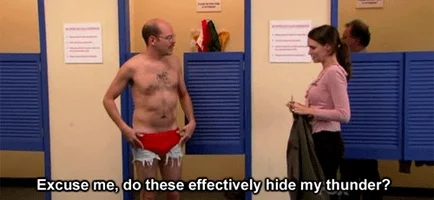 3) Turn your least worn clothing into staple items
Do you know that sparkly top you bought two years ago for Becky's boyfriends, brothers' girlfriends' birthday party? Maybe you can wear it more than once if you pair it with a winter cardigan and high waist pencil skirt? What I'm trying to say here is that some items you once deemed unwearable might become more elevated in your wardrobe if you pair them with some favourites. Become creative. I love using Pinterest for inspiration.
4) Go bare-faced
Not only did wearing less makeup in 2015 help my skin clear up, but it also gave me more confidence in my natural look. Five years ago I wouldn't leave the house without an entire bottle of mascara on, but now I like to go bold in a different way – makeup-free! Plus, when you do decide to wear your makeup out, it becomes more fun to try new looks instead of, more or less, a chore.
5) Get crafty
A safety pin and a small needle with black thread can become your best friend if you're trying to save money. Never underestimate the power of a one-dollar sewing kit that someone put in your Christmas stocking upwards of seven years ago. Those bad boys don't expire, and they certainly don't let you down. Sometimes a quick fix is easier and better than buying new. Especially if it's one of your favourite articles of clothing.
6) Borrow clothing from friends and family
When I had my engagement photos done, which would normally convince most of us to go out and buy a new outfit, I decided not to fall into the Instagram-trap. I was a month out of paying off my debt, which meant I wasn't about to fall off the rails for a cute outfit that wouldn't get worn more than once. Instead, I hustled to my BFF's place and borrowed a cute sweater to match a shirt I already owned. I saved myself over $100 and still looked ballin'.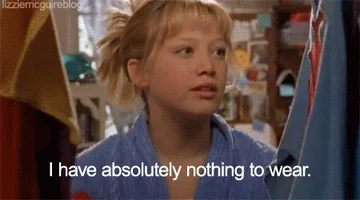 7) Avoid the mall at all costs
This is an obvious tip but needs to be stated none the less. Going to the mall is cause for unnecessary distractions and a "choice" to buy clothing. By providing yourself with that choice, you may slip up and spend money that you do not have, considering you have budgeted for a no-spend month or year.
I'm sure you read all of this and think "there is absolutely no science behind how she did it", and you're right. However, the science for me is being able to commit to something that has normally been a strong spending habit in my past. Having to change your mindset without cracking is extremely hard if you don't stick to it. It takes two weeks to build a habit without having to motivate yourself, and that is what this challenge was truly about for me.
What are some things you've eliminated from your budget and how did you do it? Let me know in the comments!