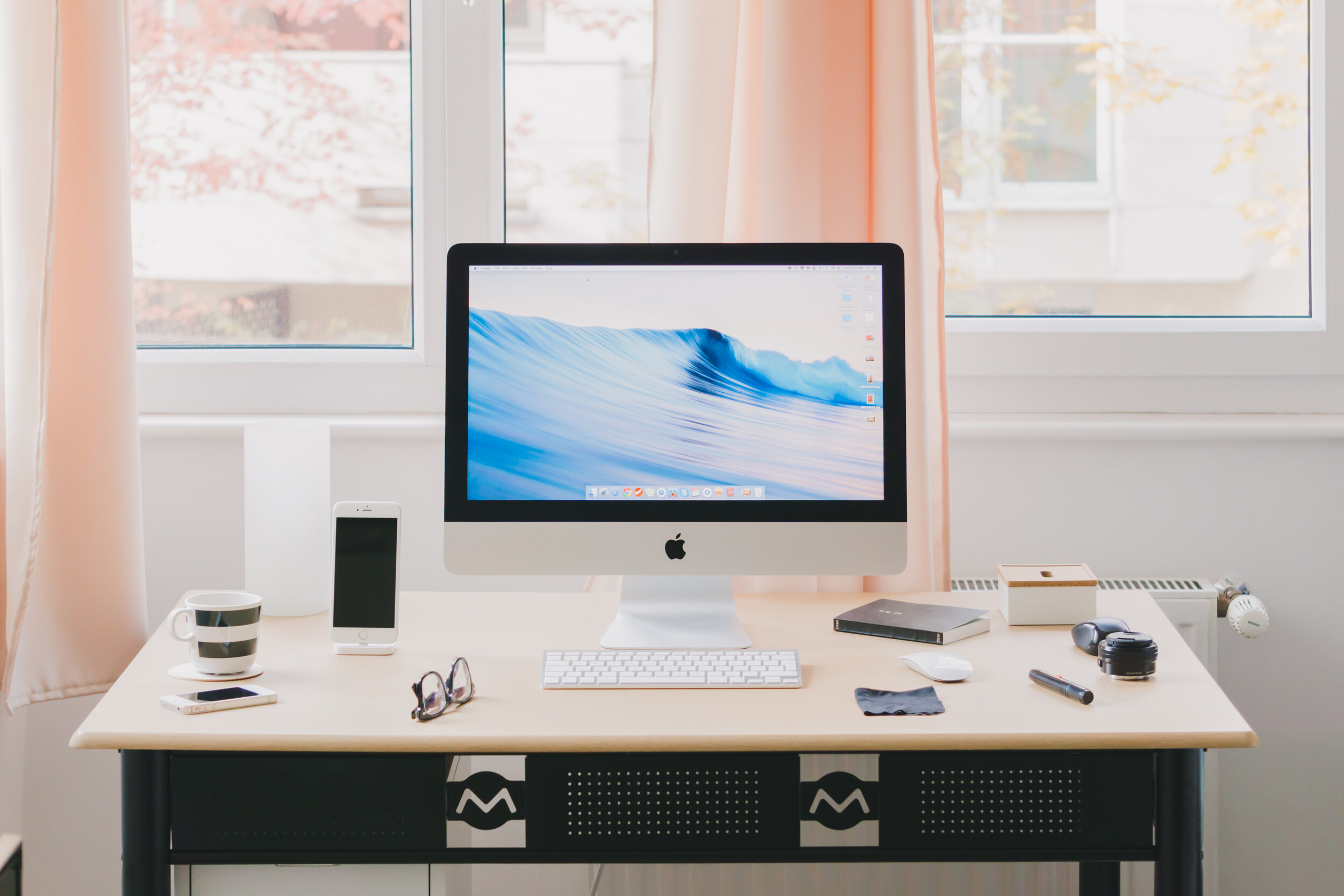 The current pandemic, COVID-19, has barred down on bricks and mortar offices and encouraged most employees to work from home if possible. As an introvert, and as someone who has worked from home for a few years now, I've become an expert in separating work from play and also finding different ways to disconnect and wind down amidst a hectic time.
I'm not someone who typically wants to spend my time in large crowds or at public events, so instead, I often find myself and my family looking for creative and unique ways to stay in and make the most of our family time.
The best thing about staying at home during non-work hours? The fact that it saves you a lot of money. The best thing about working from home? Finding new ways to maximize your productivity and the opportunity to learn your strengths.
People who already work from home have been sharing their top tips for how to handle this transition on Twitter, and I thought it would be great to share some of those ideas with you.
1. Learn how best to communicate and also how to focus
One of the hardest things about working from home is trying to communicate with coworkers without them reading between the lines. If you're new to this setup, it's always good to overcommunicate what you need and also, be open with how you feel. As a boss, it can be tempting to micro-manage given the new circumstances. Try to limit check-ins unless tasks are not being completed. Weekly team meetings are enough in an office space, and so it should be the same in remote life. As an employee, you're going to feel weird and maybe as though you're not doing enough. That is normal. You are doing fine.
2. Don't let anyone tell you how to dress (finally)
The best part of working from home is the casual attire (trust me). Don't listen to the crazies who tell you to get dressed up to stay home. Unless you have a video call, it's okay to be comfortable.
3. Cut yourself some slack if you have to navigate working while parenting
This is a really unusual situation. It's particularly unusual if you have to suddenly manage to parent and work at the same time. So, cut yourself and your employees some slack. You don't have to be perfect, and you don't have to figure it all out in one day (let alone one week).
4. Use the tools available to you. Please for the love of god.
Whether you use Slack to connect with coworkers or the mute button on a conference call, take advantage of these tools. One of the best parts of working from home is that every meeting tends to be more intentional and timely because there are limits to video calls.
5. Glamour is hereby cancelled until further notice
Do not try to do laundry or other household chores during work hours. Not because it's not convenient, but because you will absolutely forget you put clothes in the washing machine and it will absolutely stink.
6. "Outfit Mullet" is my go-to look thanks to video calls
If you're an extrovert, you might feel lonely without the ability to strike up conversations with your co-workers. It's perfectly normal to embrace your own type of crazy and talk to yourself, your pets, and your wall.
7. You can keep some parts of your typical routine present
If you always shower in the morning or read the news on the way to work, continue that habit. Give yourself that morning commute time to mentally prepare for the day ahead. Routine is great and it is especially necessary when you work from home.
8. Remember that not everyone can work from home.
Lastly, I'd like to share some of my personal tips for anyone who didn't get a kick out of the tweets up above.
Vitamin D drops are not just for babies. If you are inside, you likely aren't getting a lot of sunshine.

Always make yourself breakfast and lunch and always have water sitting next to your computer.

It's okay to feel unproductive and give yourself small breaks in between tasks – just like you would if you were in an office.

Set intentional and productive meetings on Zoom, Slack or Google, but don't be afraid to set up general "check-ins" and social calls if you feel lonely or isolated.

Start your day off by completing a big-picture item and focus on administrative tasks in the afternoon.

Give yourself your own deadlines – especially if you like to procrastinate.
No matter what situation you're in, the best advice I've been able to share during this difficult time is this: