Investing Is the Savings Account I've Always Needed
I get to enjoy the feeling of buying something when all I'm really buying is my own future
Saving money is hard. Like, large rock covered in cement and then put inside of a diamond hard. Why yes, thank you, I have been nominated for the most exaggerative person in the world award. *takes most dramatic bow like, ever*
But seriously, I suck at saving.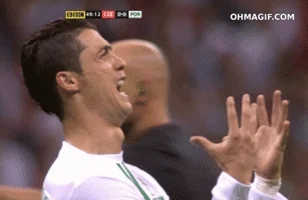 You'd think that because I have all of these tips and tricks up my sleeves, I'd be better. Tricks like these:
Pretending I have less money than I actually do

Blocking use of my savings account through my debit

Avoiding the inevitability that is "tap" cards
I mean, it's true, I have gotten a lot better at it. So why do I still have these undeniable urges to spend money on things I don't truly need? I'll tell you why.
It's because I can see the money.
I can see it growing in my virtual garden of dollar bills. And although I know I have real goals I'd like to put this money towards (house, travel, retirement), I keep thinking, "but I should spend it before the dollar garden feels unwanted". Because, you know, money has feelings.
I've even gone as far as nicknaming my savings account "Don't Touch Me", but that just makes the temptation that much stronger.
So instead, I've tried something else. It's called…Investing. *oooh, ahhhh*
And after all of this time, I've finally realized something. Investing is the savings account I've always needed.
So far, I have 5 sources of investing. Sources? I don't know, I'm still getting the hang of the correct terminology. Bear with me here.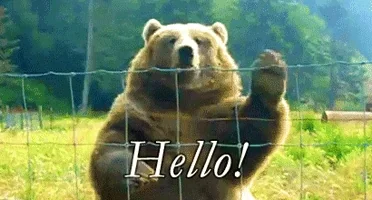 And of those 5 accounts (that sounds better), all are doing well! I'm making deposits each month, I'm not looking at them (because that's rule #1), and I'm trusting my money to do its own thang. Yeah, that's right. Thang.
So just in case you needed one more reason to finally take the plunge into stocks, investing, and getting that retirement fund on lock-down. This is the reason I'm sold:
Investing is like the responsible version of your grandparent's mattress money.
For me, it feels like I'm spending my money, because it goes away (#seeyanever), and I get to enjoy the feeling of buying something when all I'm really buying is my own future.
If you're planning on putting money away for some type of long-term goal, and you don't know what to do or where to start, don't be afraid to just try. After all, if I can do it – literally anyone can.
Personally, I recommend Wealthsimple (and they're not even paying me to say that). I just genuinely love them after Half-Banked got me hooked a few months ago.
I mean, I will include my sign-up link if you want to allow me to keep more money in there for free? But I'll also look the other way if you're like "thanks bae, I'm good".
Lol hi, sign up here.
Anyways...
For me, investing is like the junk food you buy at the grocery store. You know it will make you happy, but if you leave it out in the open, you'll eat it.
In other words (because that analogy probably only made sense to me, myself, and I), investing is a sure way to make your financial life healthy, and to avoid spending money you could be putting towards more ideal goals.
After all, if the money is sitting in an investment account, you can't get it out by just tapping your debit card like a magical wand (insert Harry Potter joke).
This week's goal: any time I want to spend money on something that is not a need, I will put the money I would have spent into my Wealthsimple account(s). Because yes, sometimes threatening myself with repercussions actually helps me succeed in life.
Why do you invest? Does it help you spend less money on wants? Let me know in the comments!